Roger New York Blog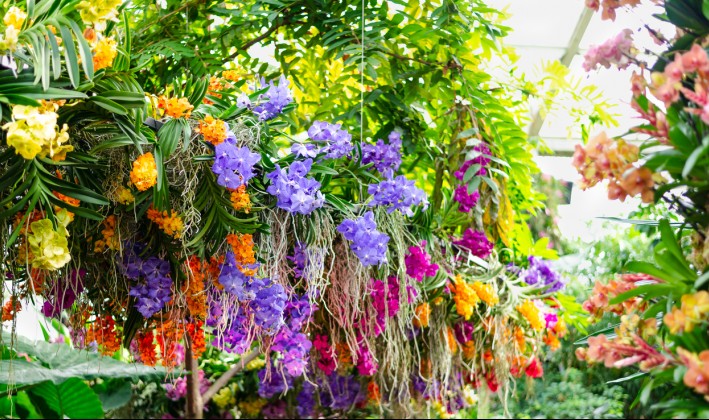 A Floral Spring
Say hello to spring at the annual Orchid Show at The New York Botanical Garden featuring stunning designs by floral designer Jeff Leatham. Enliven your winter mood with dreamy sprays of blooming orchids and hypnotic floral designs.
In case you are not familiar with the NYBG Orchid Show, there are thousands of beautiful species of orchids on display, and it is one of the best NYC events to attend from now until April 19, 2020. The show has been dazzling guests for 18 years and continues to get even better. This year visit the garden's Conservatory to experience the impressive kaleidoscopic tunnel of floral design. Jeff Leatham has gone above and beyond to delight guests by decorating each gallery in a different color.
As usual, there will be special Orchid Evenings, where visitors can experience the exhibitions after dark. A gorgeous display of lights amongst the orchids creates an atmosphere like no other, and drinks and snacks are available for purchase. To learn more, please click here.
Read other posts