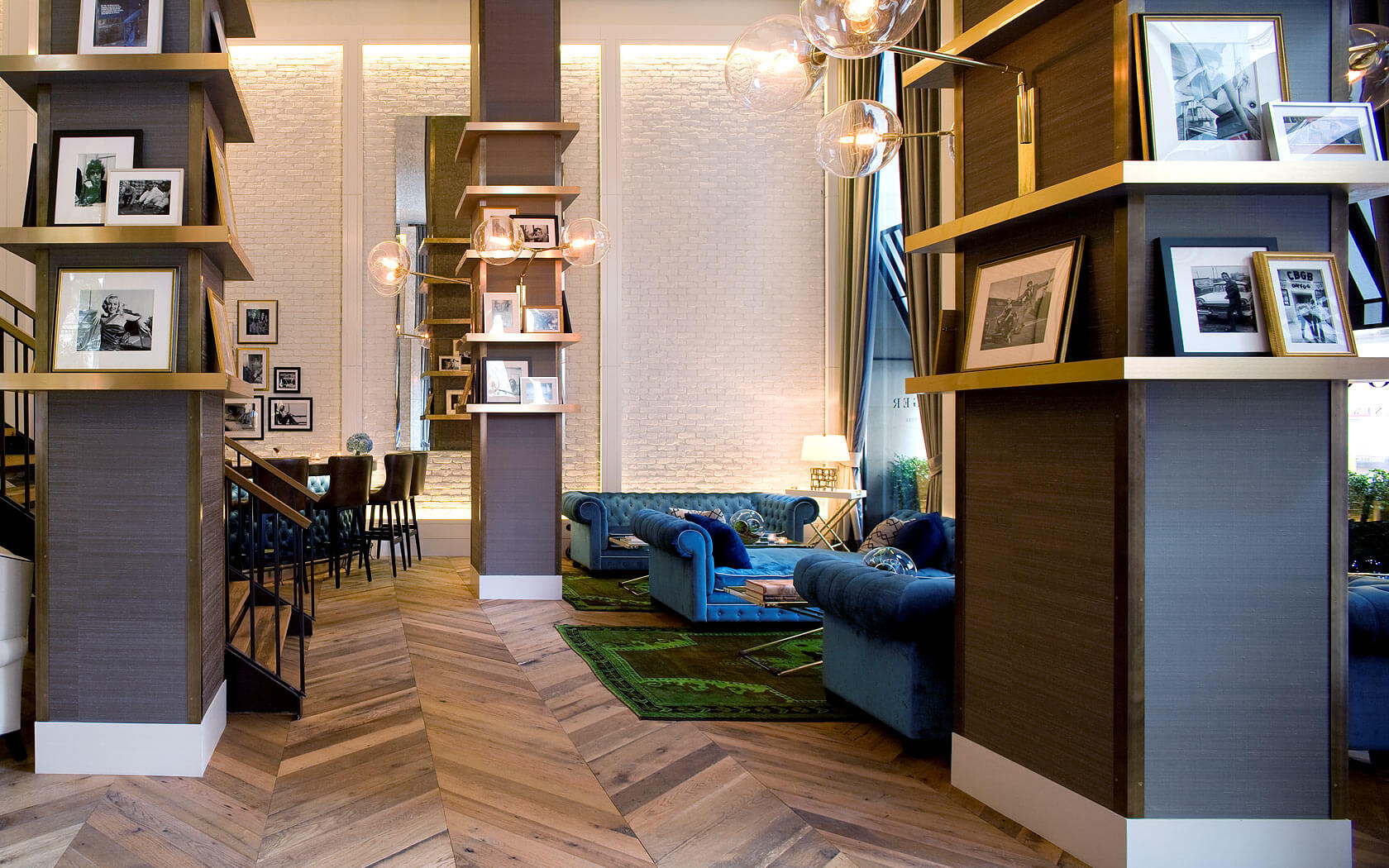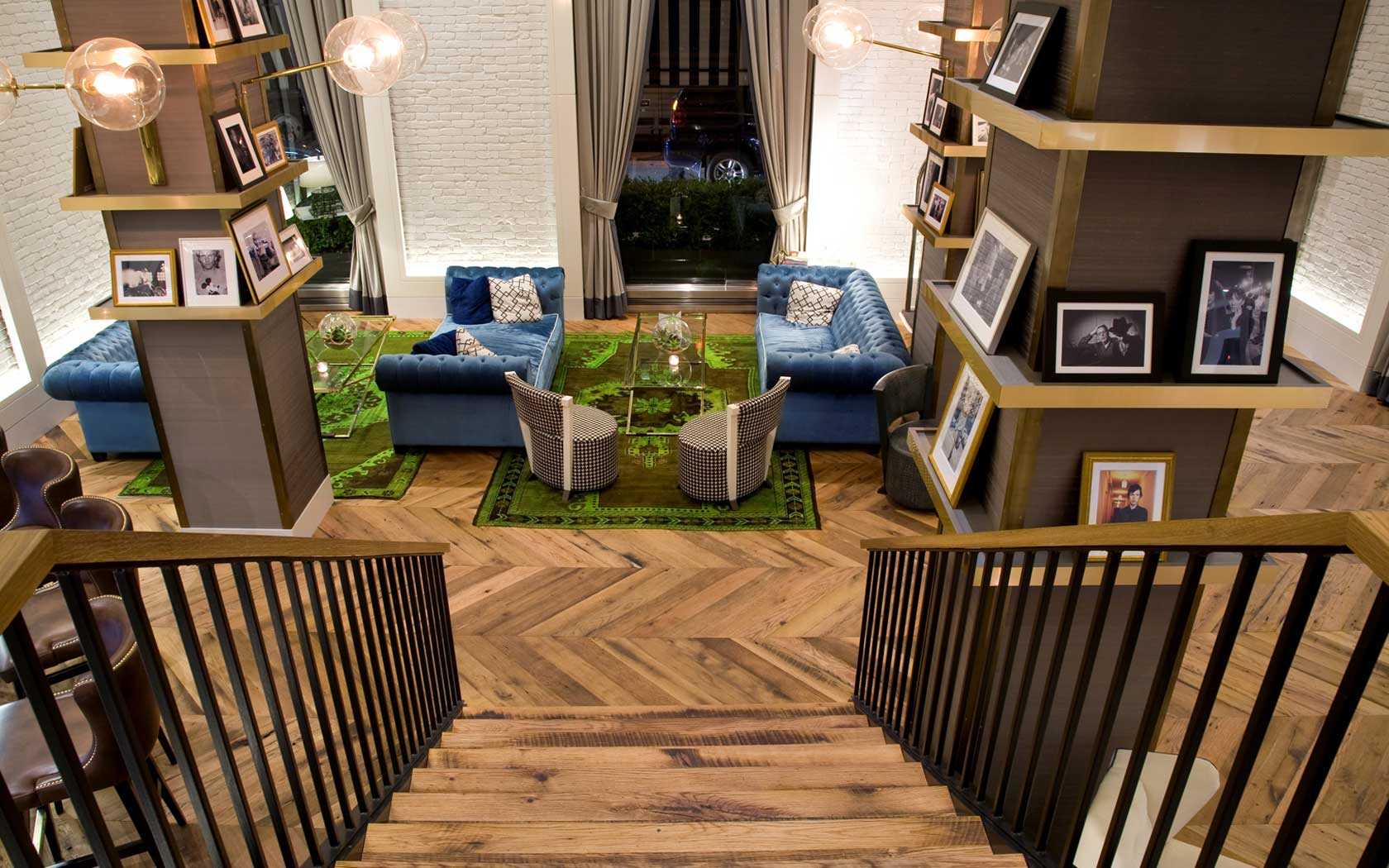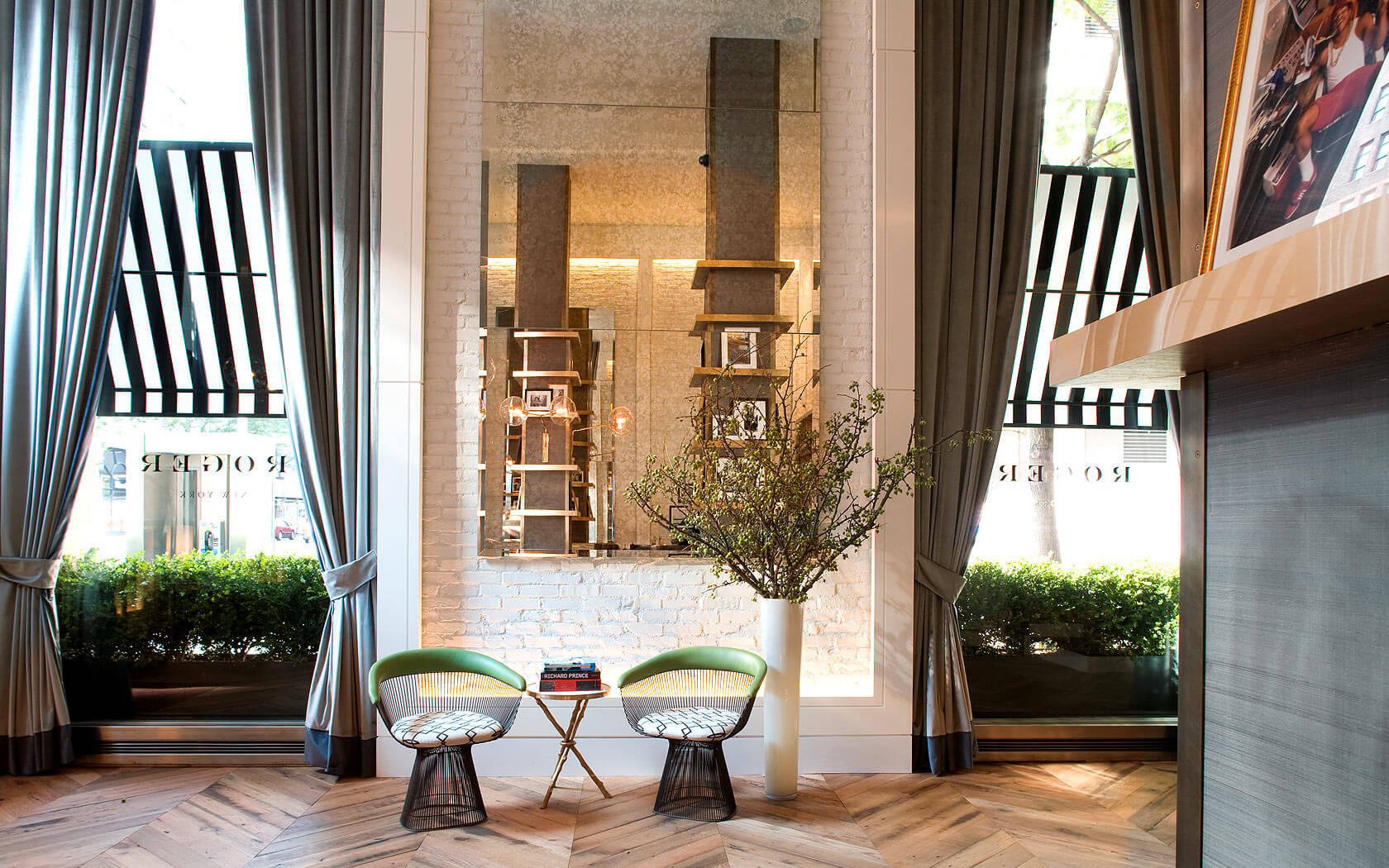 A Boutique Beauty Bridging Uptown
and Downtown in New York City
A Modern Hotel in Midtown Manhattan
From its spacious guestrooms (many of which have private terraces and cozy balconies) to the NYC-centric provisions of its popular Breakfast Pantry, The Roger radiates warmth and elegance. A fixture on fashionable Madison Avenue, this stylish boutique hotel elevates the big city experience with cozy late-afternoon wine soirees and chic Anna Busta interiors.
Book direct and receive
Best Rate Guaranteed •
Access to Wine Hour •
An Exclusive Discount •
Coffee/Tea Daily


Free Upgrade Upon Availability •
Guaranteed 2PM Late Check out •
15% Discount on Food & Drinks
Raise A Toast New York
Meet & Mingle | Daily
Don't check-in and head straight to your room. If you do, you'll miss one of the best things about a stay at The Roger: a late-day "meet and mingle" over a glass of wine. Wrap up a long day of meetings or sightseeing with a toast to New York: 5-6pm daily in The Parlour Bistro.
Sip (And Savor) The Season | all day every day
Nothing captures New York City's four, distinct seasons quite like a beverage inspired by Mother Nature! You'll find a perfectly timed (and oh-so-aromatic) seasonal elixir in our lobby each day. All day, every day.
Accommodations
Stylish comfort meets NYC sophistication in The Roger's sweet city retreats.
"I stay at the Roger every time I am in NY. The hotel is centrally located and the staff is incredibly helpful. The ambiance is chic but comfortable. The restaurant is convenient with great food. I love this place!"
758stacyg
"This small hotel is a real gem. Great location, nice rooms, very courteous staff. Very convenient to Times Square, Empire State Building and other touristy spots. I didn't know about this hotel before this trip...I'll be sure to use it again."
jeffgH3738VH
"The perfect place to stay in Midtown New York. Darling boutique hotel close to everything. Clean, great service and a nice little bar to people watch. My Company puts us up and our clients, my clients all love the hotel as well."
amyjoyces
"The hotel has a great location, and it was easy to get to all my appointments. The room was clean, charming, and fairly large by New York room standards. Staff was lovely and welcoming. Overall, a terrific stay and I'll be back!"
MATraveler91
"Our second visit to the Roger and once again we had a brilliant stay! Staff were all very polite, friendly and helpful - particularly at breakfast! Complimentary wine in the lobby each evening was much appreciated! Now our go to hotel when we visit the Big Apple!"
David C