The Parlour
Located inside The Roger New York, The Parlour Bistro and Lounge serves a seasonal menu in an intimate and elegant space that's perfect for a classic New York City breakfast (think H&H Bagels and Petrossian caviar), a business lunch, or a romantic dinner for two.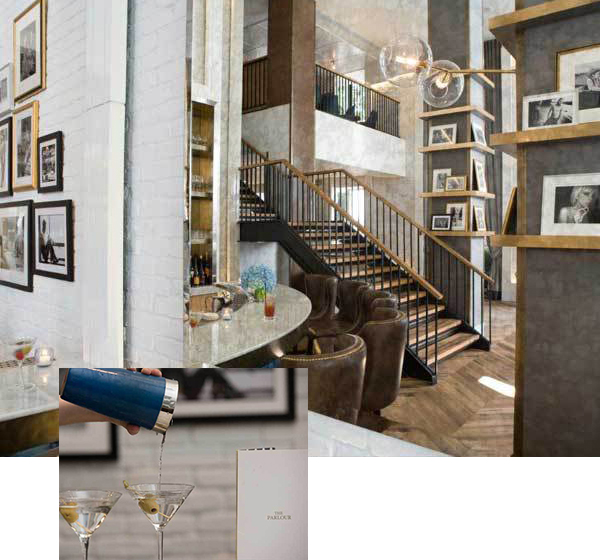 A Hotel Lobby with Killer Cocktails
The bar at The Roger now has a fresh cocktail program and eats from the Goat Town chef, including a Chesapeake Oyster Po' Boy, andSoda-Dipped Fried Chicken.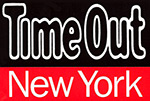 Choose from refined comfort-food fare, including an oyster po' boy with fennel slaw, mac and cheese, and soda-dipped fried chicken with sriracha-honey and yogurt sauces, plus a homemade ice-cream sandwich with chocolate-chip cookies and vanilla ice cream. The 65-seat space features marble tables, blue-and-white-striped banquettes and antique chandeliers.
With a perfectly curated, seasonal menu, The Parlour taps New York City's homegrown favorites (including Murray's Cheese Bar in the West Village and Sarabeth's Kitchen and Balthazar) to create menus that shine with bright, bold Big Apple flavor. Small plate winners include Soda Dipped Fried Chicken with Sriracha Honey and Sumac Yogurt Dipping Sauces, Mini Burgers of a Beef Short Rib Blend with Caramelized Onion and Chipotle Aioli on Brioche, and our House Made Guacamole with Artisan Tortilla Chips